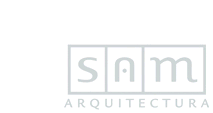 WORK:
Basic Project, Executive Project and Management of construction works of 5 housings with parking in Montcada i Reixac (Barcelona)

YEAR: 2008

SURFACE: 450m²

BUDGET: 405.300€

CLIENT: CONSTRUCCIÓN BRAVO, S.L.

ARCHITECT: SILVIA ÁLVAREZ MONTESINOS
| | |
| --- | --- |
| | | | | | | | | |
| NEW HOUSING IN MONTCADA I REIXAC (BARCELONA) | |
| | | | | |
| --- | --- | --- | --- | --- |
| | | << (1 | 2) | | |
SITUATION OF THE PROJECT
The project proposes the parameters to follow to build a residential building with an underground parking on number 11 of "Viver" street, in a city named "Montcada I Reixac".
The location is oriented to the east-west and the surface is horizontal. The main access is projected form the east façade.

MEMORY OF THE PROJECT
The building has a main lobby accessed from "Viver" street, with an elevator and stairs to different floors.
On the ground floor we propose one housing with mezzanine and parking with independent access from outside and through the lobby.
The mezzanine is distributed as storage quarts directly accessed from the common stairs.
We project one only housing on the first floor and two housings on the second floor.
Regarding the current rules, we install solar thermal energy system to achieve the maximum energy savings. This system is also used for water use.
For more effective energy conservation, has been considered the best orientation of the building.