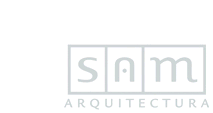 WORK:
Basic project, Executive Project and Management of construction work of a new parking in Barcelona

YEAR : 2008

SURFACE: 7.177,00 m2

CAPACITY: 400 PARKING SPACES

BUDGET: 2.235.999,28€

CLIENT: BARCELONA CITY COUNCIL

CONSTRUCTOR: URAZCA

ARCHITECT: SILVIA ALVAREZ MONTESINOS
| | |
| --- | --- |
| | | | | | | | | | | | | | | | | | | | |
| PARKING IN BARCELONA | |
| | | | | |
| --- | --- | --- | --- | --- |
| | | << (1 | 2) | | |
SITUATION OF THE PROJECT
The spaces where the parking is placed are the inside of an apple of residential blocks of different type, among mediatresses some, isolated from other, the that makes a series of accesses turn up and visual among them that they have been taken into account in the proposal

The general parcel is irregular trapeze shaped. It edges to the southwest with "Lloret de Mar" street (access site), to the southwest and northwest with the residential buildings that overlook the interior of block, to the northwest with a kindergarten.

MEMORY OF THE PROJECT
The building consists of 3 and 4 underground floors (with increasing slope of the ground there is one more floor). All measured 73 meters long by 32 wide and the access ramp.
The size characteristics require dividing the building in three sections the structural typology of expansion joints, using solid slabs of reinforced concrete (variable between 32 and 40 cm).
The reinforced concrete thickness varies depending of the load to bear.
The stairs will also have reinforced concrete slabs (of 20 cm.) that hold in the floor and wall ceramic brick load
We project the containment of land with a wall of pylons 65 cm. in diameter on the top floor underground. This way from the beam coronation there is a two sided wall shuttering of 30 cm. wide of reinforced concrete.
We Project two foundation pits that transmit a tension no exceed to 3kg/cm2 to the ground, as specified in the geotechnical study.